BLOG POST
Our Happy Clients
Tech Support of Minnesota takes care all my business information technology. I don't have to worry about my computers, networks or staff not working. Thanks team for taking care of us.
Rick Crawford
The Windows 10 Creator's Update (Redstone 2) brings far more functionality to Edge and more: Here's what's new for professionals!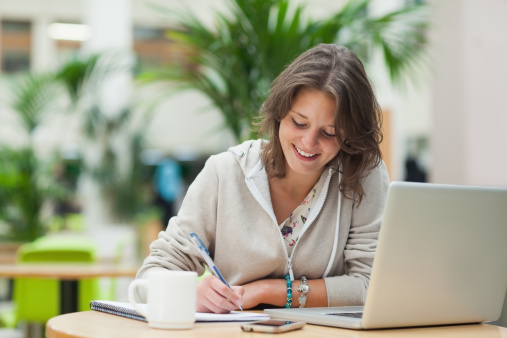 The new Windows 10 update has a lot of different names, such as the Creator's Update, and Redstone 2, but no matter what you call it the new version is bringing some welcome changes to the Microsoft world. Now that the update is finally becoming widely available to Windows users, we can see exactly what has come to Windows 10, and how you can use the new changes to the greatest benefit for your business or hobby.
Note: Rollouts for the new version of Windows 10 began on April 11th. While it's likely many will gain access to the update in April, Microsoft rollouts can take months to finish. The availability of the new software is a bit uncertain as a result, but will eventually arrive on all Windows 10 devices.
New Game Settings
At first, new game settings may seem more like an entertainment bonus than anything related to business. And yes, some of the new feature are designed simply for playing games, such as the Game Mode that's designed to set Windows 10 to a more streamlined mode so that nothing interferes with frame rates or mods, or the new Game section that allows you to interact more directly with Xbox games and turn various game settings, like the Game Bar, on or off.
But other features feel more focused on professional purposes, such as Beam game broadcasting with keyboard shortcut and built-in Game Bar functionality. Features like these are aimed specifically at streamers and "creators" who want to make game content and share it with others, which the Creator's Update makes far easier than before.
A New Focus on 3D
Since 3D content is growing more common in the online world, it makes sense that this new, content-focused update would add some extra 3D features…but it's still surprising just how many options that designers now have. Paint 3D is now available, a new Remix3D-connected app that allows you to make 3D objects or edit existing objects and use them for a variety of artistic or marketing purposes. This 3D compatibility is spread throughout the Windows 10 update, so many of the existing apps come with more 3D support.
It's also worth mentioning that this focus extends to another popular type of content, virtual reality. Microsoft is eager to support virtual reality content, and is offering a number of extra features that make this easier.
Better Browser Functionality
While the new Microsoft Edge browser has received a number of update, it still often feels a bit lacking when it comes to browser alternatives like Firefox or Chrome. The Creator's Update has brought several big changes to Edge with the hope of changing that. The new version comes with a speed boost and even greater efficiency, so it can help you save some battery life for simple web surfing. There are also new capabilities to see what tabs you have open, such as a tab preview bar that gives you a quick thumbnail look at the pages you have open, as well as the option to set tabs aside, removing them momentarily and then quickly opening a set of tabs back up when needed. These features vastly enhance the multitasking abilities of Edge for today's busy professional.
There is also a collection of other Edge updates, such as a better way to import favorites, and faster shortcuts to your favorite sites.
Smarter Cortana
Another update, another change for Cortana! The voice assistant's latest improvements include the ability to control and recognize more music, new interactions with the right-side action menu when you are booting back up, and an option to slip into a full screen mode when you aren't directly in front of the computer.
Night Light Controls
Hey, it's a little thing, but there are also new night light controls. The night light settings on the Creator's Update allow you to set a schedule for a brighter night light screen and choose your specific color temperature that won't bother your eyes. The goal is to prevent eye strain when you are working late on a computer project, so business users should pay particular attention to these new settings and try tweaking the night light to find out what color options work best for their eyes.
Better Books
Do you like taking a break with a Windows 10 computer and reading some literature? Then you'll appreciate the new Windows Store category of Books, which – as you can guess – allows you to buy novels straight from the Store. The Books section is launching with plenty of popular publishers and options for top fiction, so it's well worth a look if you've wanted something to read.
Do you have more questions about how to update Windows 10, or whether to choose the latest version? Since new versions of Windows 10 can be a little buggy, it's a good idea to ask a professional before you download. You can contact Twin Cities South Metro area area professionals Tech Support of Minnesota at (952) 758--7272 or [email protected] with further questions about Windows and computer services!