BLOG POST
Our Happy Clients
Tech Support of Minnesota takes care all my business information technology. I don't have to worry about my computers, networks or staff not working. Thanks team for taking care of us.
Rick Crawford
You figure you have all the "cybersecurity" bases covered–firewalls, dedicated servers, antivirus protection, etc.–but something still nags at your CEO's business-savvy mind after every work day. Could it be you are realizing IT security means more to you and your SME than just protection from viruses and cyber crimes? Yes, "IT security" goes much further than those things. It means having reliable data recovery and protection, and a business continuity plan that insures that in times of hardship, disaster, power outages, and other natural and unnatural disasters your company data rests unharmed and ready to access.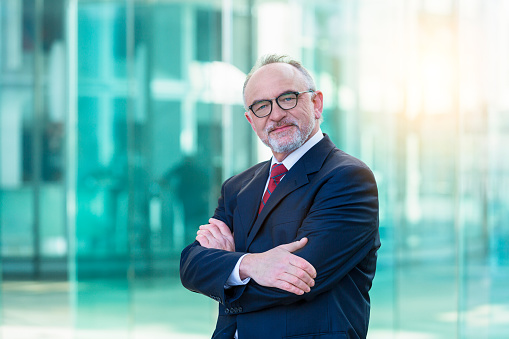 Don't Skimp on IT Security
Most CEOs don't really ponder the full range of IT Security weapons in the cybersecurity arsenal. They have their CFOs or accountants budget in a certain amount monthly and yearly for things like the aforementioned preventative measures, but tend to skimp where it comes to keeping their company data secure from all contingencies. It's not just viruses, bots, worms, and hackers that can get you—cyber crimes happen, yes; and they happen to even relatively small startups and SMEs—but a truly savvy CEO will take into consideration the great importance of having the full IT and cybersecurity protection; thus, keeping not only his data safe in the event of disaster, but also his own and his employees' livelihoods!
IT Security Made Simple
Many business owners, and even nations, as in Japan's case, don't realize how much of a risk they take in not covering all the IT security bases, thus leaving themselves and their venture susceptible to true disaster. Case after case shows that those companies who cover the full range of cybersecurity issues weather any kind of IT security "Plan B," including natural and man-made disasters that are visited upon businesses for one reason or another. Perhaps you are a direct target of cybercrime, or perhaps nature herself has indiscriminately turned the lights out on you–or worse. Making your business life as simple and as worry-free as possible does your entire incorporated working body good every single work day. Making sure your business continuity runs as simply and effectively in times of emergency, alongside the cybercrime and data security concerns, will provide the peace of mind missing and causing you undue worry.
Why IT Security is Critical
Having the proper level of IT security at all points along the lifespan of your company is critical to your being able to be fruitful as a company and claim your true ROI potential. There are too many disasters of all types cropping up these days anyway to have any excuse to look away and ignore the issue. Your risk management team isn't doing enough to protect your business corpus if it isn't covering all IT security bases, providing both you and your customers protection from theft or loss of valuable data. And what are those main bases?
Virus protection using proper firewalls
Dedicated servers for added continuity and protection
The best firewall protection money can buy
Anti-virus and hacker spyware elimination software
Business continuity and data recovery assurance
A recent article in Information Age spells out well the risks and actual reported loss statistics for companies that skimped on cybersecurity, or that did not cover bases beyond protecting from cyber-attacks. It spells out why the risks taken aren't just your own, but also those of your customers, whose valuable data is stored in those same storage drives.
Conclusion
We've learned, as IT security experts, that you aren't protected until all cybersecurity bases are covered. That's why Tech Support of Minnesota is the trusted choice when it comes to staying ahead of the latest information technology tips, tricks, and news. Contact us at (952) 758--7272 or send us an email at [email protected] for more information on how best to keep yourself fully covered on IT security.