BLOG POST
Our Happy Clients
Tech Support of Minnesota takes care all my business information technology. I don't have to worry about my computers, networks or staff not working. Thanks team for taking care of us.
Rick Crawford
You've purchased your domain name, registered your business, and obtained the necessary permits; now the fun begins. Beyond acquiring the necessary capital, getting off the ground and ensuring success in the short term for most modern businesses requires technological infrastructure which will enable you to begin operating and scale with your growth. For some tips on getting started, we've outlined a few areas most businesses will need to address to get up and running.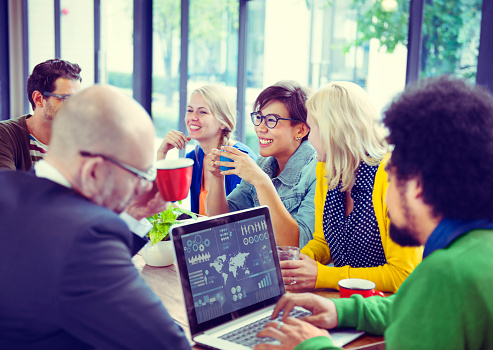 Connectivity
Since no business can operate without buyers, you'll need a way to reach your adoring public. To open those lines of communication the first step will be to get online, and set up your phones. As data needs increase and more services move to a web-based model, a high-speed internet connection is all but imperative to communicating with the outside world.
As much as can be done online, you'll ultimately want to way to communicate with your prospective buyers. While traditional land-lines have long been the norm, many businesses prefer a VOIP option for the added flexibility and fixed costs. Many options offer unlimited service independent of usage, which frees you from surprising phone bills and long distance fees. Many VOIP services also allow for easy call-routing, enabling you to take calls on the road from a single phone number.
Hardware
As consumer PCs have gotten more powerful and web-services absorb some of the burden on your physical machine, most of us have a computer that's adequate for a typical young business.
But with your new company there may be legal requirements around how you store or handle information that would necessitate automated data backup and encryption. Even in less regulated fields, simple needs liked a cash register or credit card readers can help speed transactions along and generate cash sooner.
Website
Now that your internet connection has enabled you to reach the world, they'll need a way to find you as well. Your website is your ultimate digital brochure: a constantly evolving testament to your skills and credibility.
In the digital era, no good business can function without one, but even folks with limited technological savvy can set up a site using drag-and-drop Content Management Systems (CMSs) with easy learning curves. If the templated site route isn't your cup of tea, you can hire designers and web developers to build one from scratch, but be sure to ask for references.
Software
Basic software like accounting tools and email will apply to every business, but you can take it a step further by investing in productivity tools that will allow your fledgling organization to function more easily.
Cloud-based platforms like CRMs, collaboration tools like Basecamp and Google Drive represent a major upgrade over more rudimentary options due to the ability to share information vital to your business and customers. Free and paid varieties of each exist, and as services continue to specialize in their target market you can find the best fit for your needs.
A Support Network
Even fulfilling the bare-bones needs that apply to all businesses can require a good deal of careful selection, and once the systems are in place they can require maintenance or troubleshooting. A business shutdown can do serious damage to the reputation of a new company, so those who don't possess these skills themselves should prepare a support network of either knowledgeable friends and family or technology consultants. The important thing is to have this help in place before the need arises!
Tech Support of Minnesota is the trusted choice when it comes to staying ahead of the latest information technology tips, tricks, and news. Contact us at (952) 758--7272 or send us an email at [email protected] for more information.