BLOG POST
Our Happy Clients
Tech Support of Minnesota takes care all my business information technology. I don't have to worry about my computers, networks or staff not working. Thanks team for taking care of us.
Rick Crawford
A look at why the Windows Journal app is getting axed over security issues.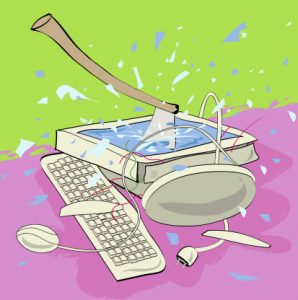 The future isn't looking too bright for the Windows Journal application, which has been experiencing serious security issues as of late. Since this problem is causing some concern among Windows users who operate the Windows Journal app, we're going to explain why the application is headed toward the junkyard and what users are utilizing as a replacement. Here's a look at why the Windows Journal app is getting axed over security issues.
Why the Windows Journal App Is Getting Axed
Microsoft has announced that it has issued an update for Windows that removes the Windows Journal app permanently from their operating systems. The Windows Journal app was known as a popular note-taking app for personal and business use, but Windows discovered that the app posed a serious security risk to their customers. They decided to remove the program completely.
The Windows Journal Application issue was intended to be corrected with a critical security patch that was sent out in May of this year. The patch was intended to address a remote code execution code flaw, but it wasn't strong enough to correct the security problems associated with the app. Since the patching efforts couldn't solve the problem, Microsoft decided that the Windows Journal app was unfit to be part of its operating system and wanted to do away with the program completely. As a replacement, Microsoft is recommending that their users utilize the OneNote application instead, which is a free note application that works for all supported versions of Microsoft Windows.
Many experts thought the removal of the Windows Journal application was a bit strange. If a business heavily relied on the Windows Journal Application and wanted to continue to use the program, they can still work with the program but would be notified of the security risks it poses. In addition to this, the application will also lack Windows Journal Note Writer, since Windows claimed that it was susceptible to many different security exploits as well.
Windows knows when it's time to pull the plug on a service if it isn't performing as well as it should. Tech Support of Minnesota is the trusted choice when it comes to staying ahead of the latest information technology tips, tricks and news. Contact us at (952) 758--7272 or send us an email at [email protected] for more information.