BLOG POST
Our Happy Clients
Tech Support of Minnesota takes care all my business information technology. I don't have to worry about my computers, networks or staff not working. Thanks team for taking care of us.
Rick Crawford
Turn Off Keylogger to Stop Microsoft From Tracking Your Every Word
As if it isn't enough that Microsoft has forced Windows 10 updates upon us, it appears that the newest Windows operating system also has built-in features that allow it to record what you say and what you type. When you use Cortana, Windows 10's virtual assistant, you are by default allowing Microsoft to track your keyword strokes and voice inputs using the keyboard, screen, voice, stylus and mouse.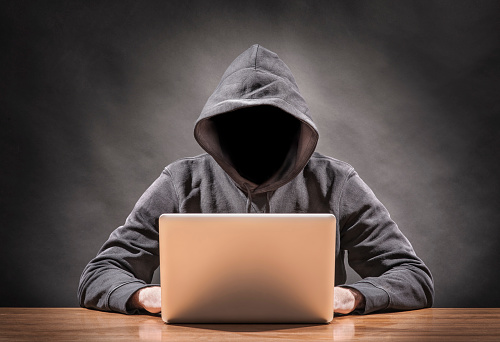 When a Technical Preview Exception Becomes a Long-Term Concern
When Microsoft first openly announced its intentions to collect user voice information and typed character input last fall, industry experts thought the tracking feature was temporary and related only to the technical preview phase — but this was not the case.
The keylogger has migrated onto the free Windows 10 public release upgrade option and into the potential Windows 10 platforms of millions of unsuspecting users.
Windows 10 Keylogger Logs More Than Just "Keys"
In fact, it logs pretty much everything you do on its platform. Microsoft has openly admitted that the keylogger collects a variety of user information during interaction with the Microsoft 10 operating system, including data generated from a user's speech, writing and typing as well as contacts and calendar information.
To Restore Your Privacy, Follow These Steps
Fear not, Windows 10 user: You do have options to take your privacy back. Follow the steps below to regain control of your Windows 10 experience:
1. From the Start menu, click on Settings.
2. Choose Privacy settings (it's the very last option).
3. From the Privacy menu, click on the General tab.
4. Next, you'll see the problematic directive, which asks you to agree to let Microsoft in on your every move:
Take back your privacy by changing the settings for: 'Send Microsoft information about my writing to improve my typing and writing in the future…'
Turn this feature to "OFF."
5. Next, head over to the 'Speech, Ink & Type' menu, and click the text that will tell Microsoft to quit the eavesdropping:
Choose the option that reads: 'Stop getting to know me.' This turns off the speech tracking option that Cortana and dictation utilize.
Windows 10 Isn't the Only One Spying on You
To add insult to injury, in addition to the keylogger data collection scheme, Microsoft has given Windows users with yet another privacy concern: It later added data collection and user behavior monitoring features to Windows 7 and Windows 8. If you've updated your Windows 7 and 8 computer, the same data collection methods might be monitoring you on these older operating systems as well. The updates you need to be concerned with are:
KB3068708, KB3022345, KB3075249, KB3080149
The above updates are part of Microsoft's "Diagnostics and Telemetry tracking service" which tracks user behavior and reports back to Microsoft — even when privacy controls are enabled. For more information on dealing with the Windows 7 and 8 tracking option, head here for instructions.
Tech Support of Minnesota is your IT servicer when it comes to staying at the forefront of the most innovative IT industry security matters. Reach out to us at (952) 758--7272 or send us an email at [email protected] for more information.